Maintaining road safety and regulatory compliance are the primary objective of roadside inspections. For carriers to avoid costly delays in that process however, it's imperative for drivers to be well
prepared
.
Since the implementation of ELD regulations in the US and Canada, new regulations have been in force regarding the documents that must be presented during a roadside inspection. This blog post offers a brief refresher.
Why it pays to be prepared
There are multiple reasons to ensure your drivers are prepared for roadside inspections by having the proper documentation on hand in the cab.
Preparation helps you maintain efficient operations. Being able to quickly produce the documents the inspector asks to see speeds up the inspection process. And since it allows your drivers to get back on the road as quickly as possible, it prevents delays to delivery schedules. It can prevent potential fines. A well-prepared driver looks good to the inspector and represents you well on the road.
In addition, ensuring that all required documents are in order and that the vehicle complies with safety regulations is essential to maintaining a good safety rating. Consequently, a better rating results in fewer inspections, lower insurance premiums, and increased business opportunities.
Required documents for roadside inspections in the US
According to the government's Electronic Code of Federal Regulations (eCFR) pertaining to commercial motor vehicles, each truck must carry an ELD information packet that contains four documents:
The user's manual for the ELD installed in the truck, instructing drivers on how to operate the ELD;
An instruction sheet with step-by-step instructions for the driver to be able to produce and transfer their HOS logs to an authorized official;
An instruction sheet that explains how the driver can report any ELD malfunctions along with the procedure for recordkeeping during an ELD malfunction;
An adequate supply of blank record of duty status graph-grids for the driver to be able to manually record their duty status and related information for at least eight days in the event of a malfunctioning ELD.
Required documents for roadside inspections in Canada
Canada's Commercial Vehicle Drivers Hours of Service Regulations (SOR/2005-313) – section 77 (7) lists the requirements for documents to be carried in each truck. It is the carrier fleet's responsibility to make sure each truck carries an ELD information packet. The packet must include current versions of each of these four documents:
(1) A user's manual for the ELD;
(2) An instruction sheet for the driver that explains how the ELD supports the transfer of data and the steps needed to generate and transfer hours-of-service data to an inspector;
(3) An instruction sheet that describes exactly what the driver must do in the event that the ELD malfunctions; and
(4) Enough record of duty status sheets to allow the driver to record the information required under section 82 (i.e., the driver's duty status and related information) for at least 15 days.
Consequences for missing documents
If your drivers are missing any of the necessary documentation during an inspection, there are three types of potential consequences : fines and penalties; a negative impact on your fleet's safety ratings; and increased insurance premiums. Let's briefly examine each.
Fines and penalties: The inspection authority can impose fines and penalties on both the driver and the trucking company if the required documents cannot be presented during a roadside inspection. The amounts can vary depending on the jurisdiction and the severity of the violation.
Negative impact on safety ratings: A violation for missing documents can negatively affect the carrier's safety rating because it's considered a regulations breach. A poor safety rating can lead to increased scrutiny from enforcement agencies and can also mean a loss of business, as potential customers may consider fleet safety ratings when choosing a carrier.
Increased insurance premiums: Repeated violations for missing documents can result in higher premiums, as the insurer may consider the carrier to be high-risk.
The role of electronic logging devices (ELDs)
Both the US and Canada have regulations mandating the use of ELDs to replace traditional paper-based logbooks for recording driver hours of service. These devices help facilitate the recording of hours of service and provide the information requested by authorities.
ISAAC offers an ELD with Smart Compliance support that ensures drivers and fleets are compliant with HOS regulations in both Canada and the US. ISAAC's solution records and tracks driving hours automatically, while other duty statuses (On-Duty, Off-Duty, Sleeper Berth) are automatically derived based on the activity drivers enter on the tablet. Designed for maximum ease-of-use, the system minimizes the risk of errors. It also provides real-time access to driver logs, making it quicker and easier for enforcement officers to verify compliance during roadside inspections.
The ISAAC solution is more than just an ELD, however. It provides many features that simplify workflows. These include next-action prompts to guide drivers in their tasks, document scanning, and more. Automated reporting is another useful feature of the ISAAC solution. It generates comprehensive reports and analytics related to driver logs, HOS compliance, and other crucial information. These reports can be quickly retrieved and shared with enforcement officers during roadside inspections, simplifying the inspection process and reducing administrative burdens.
Driver vehicle inspection reports are also included in the capabilities of ISAAC's solution. Drivers can complete pre-trip and post-trip inspections using ISAAC's rugged tablet to report any defects or issues. These reports are easily accessible and can be presented to authorities during roadside inspections.
ISAAC's solution also provides real-time alerts and notifications to drivers and fleet managers regarding potential violations or compliance issues. This makes it easy to take proactive measures and address any compliance concerns before they lead to violations or penalties.
Four simple tips for successful roadside inspections
Roadside inspections are necessary and valuable for ensuring compliance and safety in the trucking industry. But that doesn't mean they have to be a hassle or an obstacle to running your business. Ensuring that roadside inspections are smooth, quick, and successful holds 4 keys:
Keep documents organized and easily accessible
Regularly update and verify the accuracy of documents
Conduct pre-trip inspections
Train drivers on what to expect during roadside inspections
Keep the wheels turning
No matter where your fleet's trucks operate in North America, it makes sense to do your best to fully comply with the territory's regulations. With roadside inspections aimed at enforcing these regulations, it's important for drivers and fleet managers alike to be prepared for them.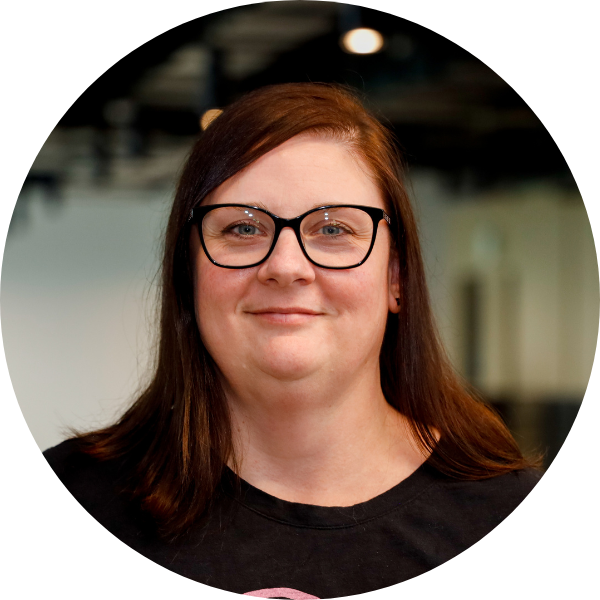 About the author
Véronique Poirier
Compliance Support Specialist, ISAAC
Véronique Poirier is Compliance Support Specialist at ISAAC. She has been working in the transportation industry for the past ten years, during which she has served as a compliance officer. Curious and persistent by nature, Véronique has extensive experience in the world of over-dimensional transportation.