Built for Trucking
Equip your fleet with durable tools designed with drivers in mind.
When we say "built for trucking", we mean a rugged solution designed specifically for the trucking industry's harsh conditions. Keep your trucks on the move with equipment that is built to last.
Boost productivity
Reduce the time and money losses that come with system outages and device malfunctions.
Control costs
Expect higher technology uptime and drastically reduce the necessary inventory of backup devices.
Respect your SLA
Ensure timely service for your customers, thanks to complete tracking visibility and system uptime.
Make drivers happy
Reduce driver frustration with rugged equipment built to withstand trucking conditions.
Built for trucking with drivers in mind.
Durable
ISAAC hardware resists vibrations and extreme temperatures, and offers the durability you can expect from commercial grade equipment.
Reliable
ISAAC's enterprise-grade platform is built on modern architecture that has proven reliable year after year.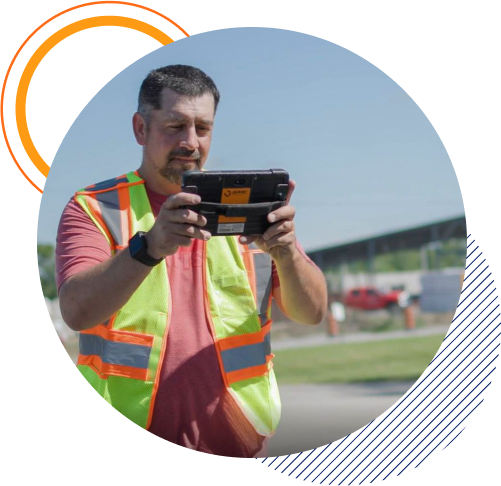 Outdoor operations
Drivers can take pictures, scan documents and get signatures outside the truck.
Robust and intuitive
ISAAC has delivered a robust product that our workforce found intuitive to use.
Choose built-for-trucking technology