Texas HOS regulations are a bit different from federal rules because the state opted to adapt to the realities of Texan drivers. Texas is the second-largest U.S. state in vehicle miles traveled per year, with trucks accounting for 12% of the miles. The state has the largest highway and interstate networks in the U.S., with 66,000 transportation companies domiciled within Texan borders. A total of
185,000 truck drivers work in Texas
, with the industry employing one out of every 16 Texans.
These statistics show that a large volume of freight is transported around the state, including deliveries solely within the state of Texas. However, when drivers make trips outside the state, they must comply with Federal Motor Carrier Safety Administration (FMCSA) HOS regulations.
The consequences of non-compliance can be severe, so everyone in your fleet must have a clear understanding of how Texas HOS regulations work. Carriers can reduce risk and make life easier for their drivers by clearly outlining rules and providing support for complex compliance scenarios.
Download guide – Choosing the Right ELD Solution
What are the Texas hours of service regulations?
Texas hours of service rules apply to fleets operating strictly within Texan borders. Drivers operating in the state must follow Texas intrastate HOS rules or risk being pulled off the road. In a worst-case scenario, carriers risk nuclear verdicts if a non-compliant driver becomes involved in a fatal crash.
Overview of Texas HOS rules:
Drivers require 8 consecutive hours of off-duty time before beginning a shift
After 8 hours off duty, drivers can be on duty for a maximum of 15 consecutive hours
Drivers can drive 12 hours
In a 7-day span, drivers can be on duty for a maximum of 70 hours
Drivers must take 34 consecutive hours of rest to reset their cycle
How Texas truck drivers can use the sleeper berth provision
The sleeper berth provision allows drivers to split a mandatory 8-hour rest period into two smaller rest periods. If an unexpected delay occurs, this gives drivers with a compliant sleeper berth more options to ensure on-time delivery while complying with Texas HOS rules. Here's how the sleeper berth provision works:
The two smaller rest periods must total 8 hours
The short rest period must be a minimum of 2 consecutive hours
Both rest periods need to be sleeper berth status
Total driving time before and after each sleeper berth rest period cannot exceed 12 hours
The on-duty time in the period immediately before and after each rest period in the sleeper berth, when added together, must not include any driving time after the 15th hour
Drivers may reset the shift hours by taking at least 8 consecutive hours spent in off-duty, sleeper berth, or a combination of both
Pitfalls to avoid—Texas vs Federal regulations
Federal rules take precedence over state rules, so drivers leaving Texas state must be prepared to comply with the HOS regulations outlined by the FMCSA. When Texan drivers return to their home state, they can go back to Texas regulations. One of the main differences between federal HOS rules and Texas HOS regulations is that Texas rules are more permissive in terms of giving drivers more driving and on-duty time.
Overview of FMCSA HOS rules for property-carrying drivers
10 consecutive hours of off-duty time are required before beginning a shift
Drivers are allowed to 14 hours of on-duty time
Drivers are allowed to drive for 11 hours
30-minute breaks are required after 8 accumulated hours of driving
Drivers can be on duty for a maximum of 70 hours in 8 days
After reaching the 70-hour limit, 34 consecutive hours of rest are required to reset the cycle
After leaving Texas, drivers must consider longer off-duty time, required breaks, and shorter on-duty and driving time limits over an 8-day period. If drivers return to Texas, they can choose to change their zone of operation to Texas regulations without having to reset their cycle. However, in order to switch from Texas to Federal regulations, drivers must first complete 34 consecutive hours of rest to reset the cycle in order to change operating zones.
Enhanced management of HOS rules
Complying with different HOS regulations and provisions while ensuring on-time delivery can be a complex undertaking. Managing HOS and other regulatory requirements with in-cab tech such as the ISAAC solution greatly reduces the risk of non-compliance. Drivers can rely on the solution to automatically track hours and simplify compliance for both intrastate and interstate trips.
A misunderstanding of how the rules work, or even a simple error in HOS tracking, could result in unintentional non-compliance. Regardless of intention, the consequences of failing to comply can be severe, making compliance mission-critical for carriers.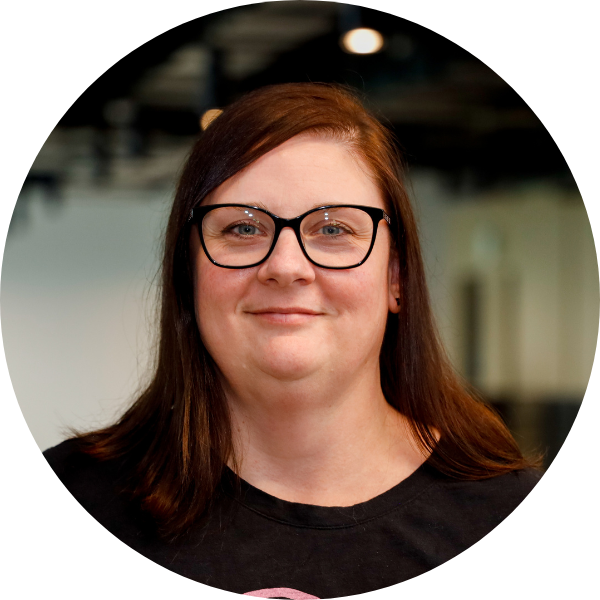 About the author
Véronique Poirier
Compliance Support Specialist, ISAAC
Véronique Poirier is Compliance Support Specialist at ISAAC. She has been working in the transportation industry for the past ten years, during which she has served as a compliance officer. Curious and persistent by nature, Véronique has extensive experience in the world of over-dimensional transportation.